Pantone Color of the Year 2017: Greenery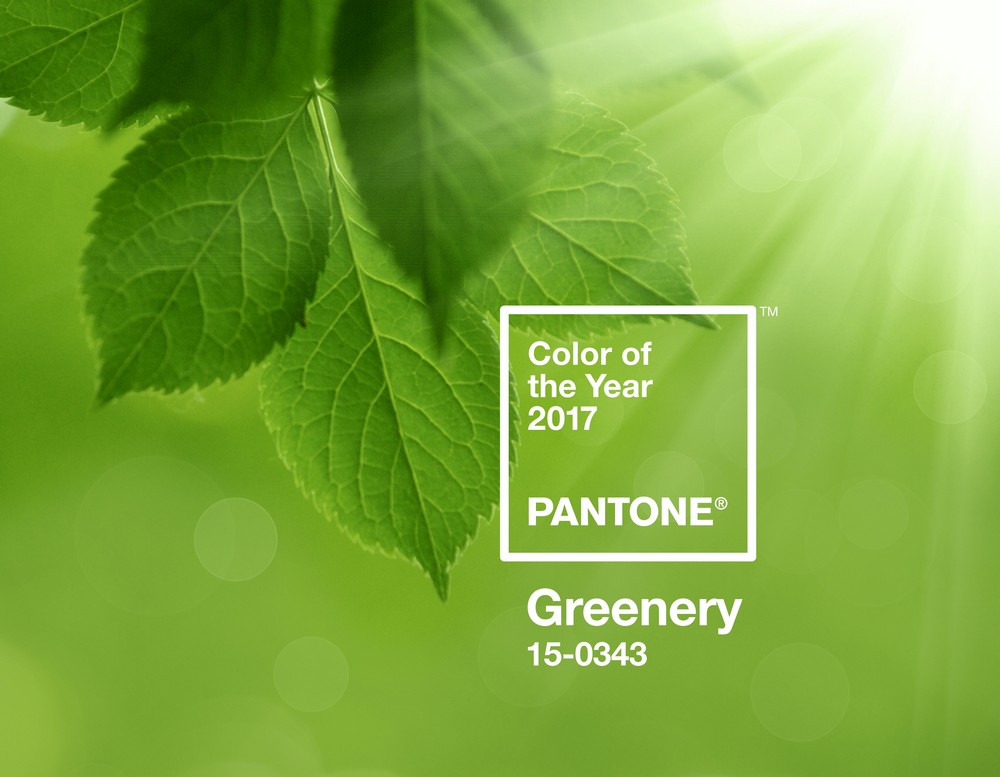 Pantone Color of the Year 2017: Greenery
For those seasoned members of the promotional products, home décor, fashion or industrial design industry, the term "pantone color" is a familiar one—though most of us have seen and experienced these colors without ever consciously recognizing them. But, how important are these colors? Do they really mean anything? Yes, they mean more than most people have probably ever considered and this year appears to hold one of the most important colors yet! The Pantone Color Institute, for those who do not know, is the leading global authority and provider on professional color standards for various design industries. For over 50 years Pantone has researched and explored the way colors influence creative expression, as well as how it effects the mental, physical and emotional processes of the human being. Ultimately, the Pantone Color Institute aims to help people and businesses implement their use of color both effectively and affectively.


Each year Pantone chooses a color, through critical analysis and observation of growing trends, to accurately encapsulate on a global scale the lifestyle, mindset and values of the year to come—and it is PANTONE 15-0343 Greenery that has been chosen as the color of this 2017 year. The yellow-green shade has been described by pantone as "fresh and zesty…and [one] that evokes the first days of spring when nature's greens revive, restore and renew." The color symbolizes the healthy and ever-growing greatness of our outdoor environment, standing as a reminder for the individual to take a deep breath and reinvigorate themselves the way the natural world does each spring when it is, once again, cyclically born anew.


Pantone contrasts this revitalizing Greenery with the Rose Quartz color chosen for 2016—a color that expressed the need for balance and harmonization in a world of chaos. Greenery, on the other hand, is a symbol of hope in the new beginnings facing our world "amid a complex social and political landscape" that urges us to follow the reconnection we are seeking to the natural world and essentially, a greater purpose. Pantone attests that as our own subjective, modern realities continue to consume us, our desire to return to the beautiful world of nature grows greater, a shift that is exemplified by the expression of all things green in the realms of architecture, urban planning, dietary lifestyles, design and fashion, to name a few. Greenery is, for Pantone, being brought centre stage all over the world as a life-affirming shade that exemplifies and encourages our passions and values. The color:
"speaks to our desire to express, explore, experiment and reinvent, imparting a sense of buoyancy… through its reassuring yet assertive vibrancy, Greenery offers us self-assurance and boldness to live life on our own terms, during a time when we are redefining what makes us successful and happy."
Leatrice Eiseman, Executive Director of the Pantone Color Institute


All in all, we encourage you to keep an eye out for Greenery this year as it can not only help your business stay relevant with what is current and trending, but it can also help you on a more personal level, as it subconsciously solidifies inspiring, positive energy. Whether you decorate your interior space of home or workplace, or produce a product line centred around the earth shade, this color assures optimism and opportunity. Ultimately, Pantone chose a color that aims to provide hope and reassurance in the face of an ever-ambivalent future that continues to change in the Digital Age of excess and uncertainty. What message is more crucial today than one that states: look forward to rebuilding and reinvigorating your own unique tomorrow! There's no better time to, in all senses of the term, Go Green! Go Greenery!
Note: the colored text used in the article is not the exact color of Greenery. The specific color is the one shown in the picture above.
---
---